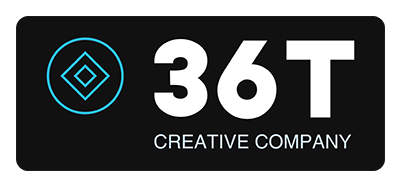 DIGITAL MARKETING | CONTENT CREATION | PHOTOGRAPHY, AUDIO AND VIDEO
Let Us Help You Tell Your Story.
We're here to elevate your online content through a unique blend of marketing strategy, storytelling, and innovative visuals.
At 36T we are driven to help you stand out online and break through the noise. We specialize in creative communications and marketing strategy, helping you develop and implement creative campaigns and projects that get results.
Our mission is to use strategy, technology and storytelling to help people and businesses affect positive change and become the best version of themselves.
"Tim Phelan, the founder of 36T Creative Company, is very thoughtful in his creative pursuits."
I thoroughly enjoy working with him.
36T Creative Company offers digital marketing consulting with a focus on content strategy and execution support. We work closely with your business to serve as an extension of your marketing team, offering additional knowledge and expertise to deliver excellent results for all types of communications projects or campaigns.
Drone Photography and Video
We deliver cutting-edge drone video and photography  to help you tell your story with powerful visuals. We conduct drone video and photography for social media campaigns, websites, advertising and more. We are currently licensed by Transport Canada for basic operations.
36T Virtual Tours are designed to tell the story of your business, destination or real estate listing. Backed by over eight years of experience in architecture marketing, we strive to showcase places in a way that inspires and engages your audience to take action. We offer 360 virtual tours, video tours, drone photography and copywriting all in one unique service designed to get the results you've been dreaming of.
Effective copywriting sets the tone for your brand and offers unique insights into how your business can solve your customer's problems. At 36T Creative Company, we believe in the power of expertly crafted words to communicate your vision, make a strong impression, and help your company stand apart in a competitive landscape. Our professional copywriting service involves researching your industry, analyzing competitors and studying your brand values to help you distill your key marketing message. The result is a well-crafted story that captivates, educates and inspires your audience to take action. 
Photography and video add value to any type of marketing campaign and we love working with all types of visual media to tell the story of your business, destination or property.